---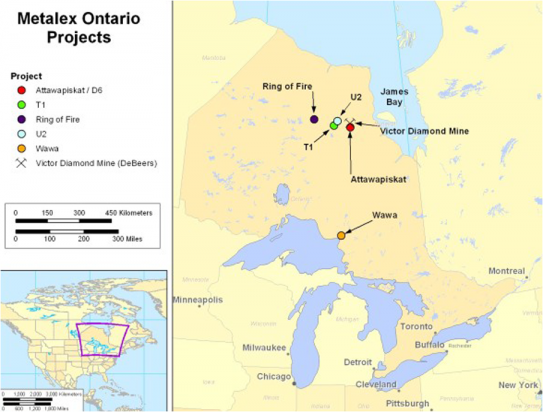 100% owned by Metalex (Kel-Ex Development Ltd holds a 10% free carried interest).
The region seems exceptionally fertile for diamond mineralization with commercial grade kimberlites being found in several areas (Victor, Renard)
---
METALEX WORK
In 2006, a 28,620 line kilometer airborne geophysical survey was flown which identified 34 targets which were then staked.
Priority targets were drill-tested resulting in the discovery of three new kimberlites (referred to U1, U2 and U2NW).
12 NQ inclined delineation holes have been completed to date
450 ton bulk sample collected to test for economic quantities and qualities of diamonds.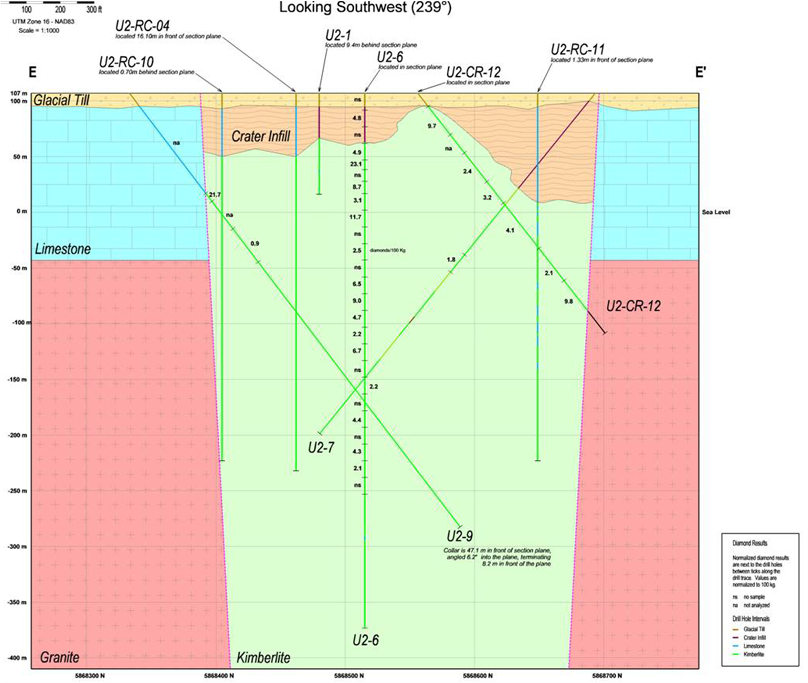 INFORMATION ABOUT U2
Approx 9.3 hectares (24 acres) in size
Second largest diamond bearing kimberlite discovery in northern Ontario.
Initial core drilling of U2 yielded 17 diamonds from a 142.3 kg sample. The diamonds have a course size distribution and are predominantly gem quality similar to those recovered from DeBeers' Victor Mine.
---
BULK SAMPLE RESULTS
Processing of the 11 bulk sample holes has been completed. The size distribution of the U2 diamonds is very coarse with a high proportion of the diamonds being in the large size categories. This is important for a high average carat value.
The following table contains the size distribution of the diamonds recovered: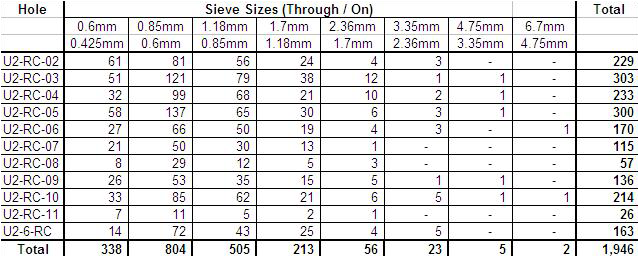 The 86 largest (+1.7mm) diamonds totaled 15.95 carats with 73 of the diamonds classified as white, six as brown, five as grey and two as colored (yellow and pinkish brown). This equates to 88.8% white, 7.3% brown, 2.8% grey and 1.1% colored by weight.
The two largest diamonds (2.61 and 1.25 carats) recovered from U2 will cut as high quality white gems.
Below are pictures of some of the diamonds recovered to date including the 2.61, 1.25 and 0.72 carat stones: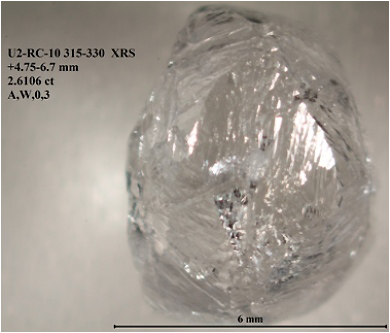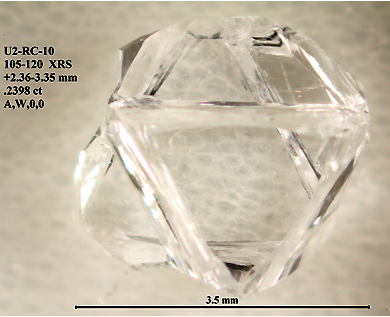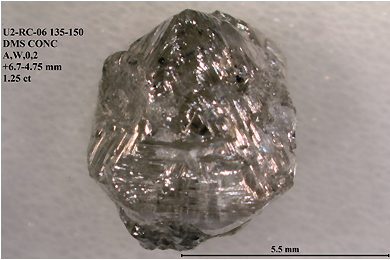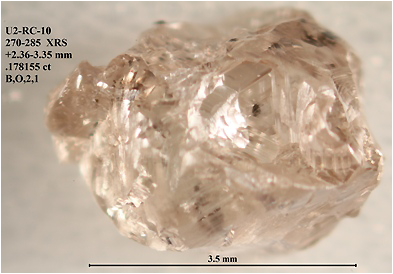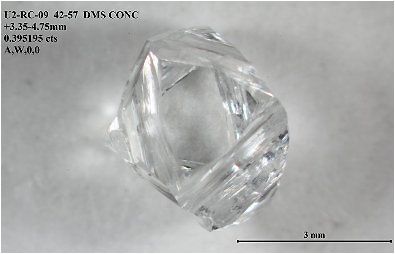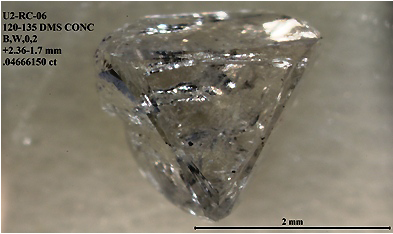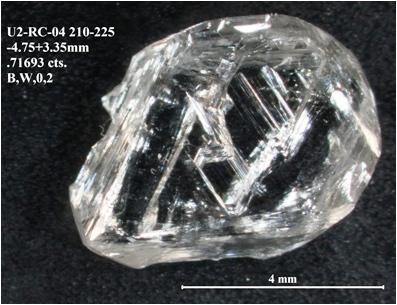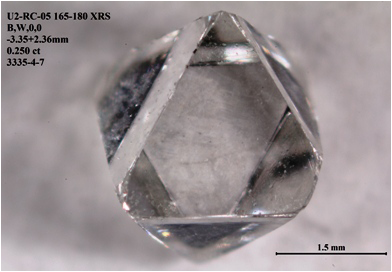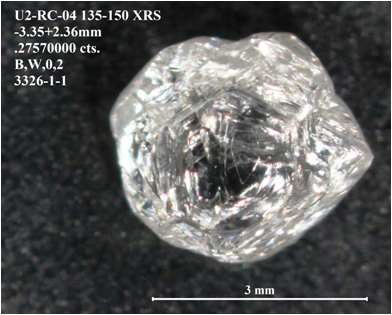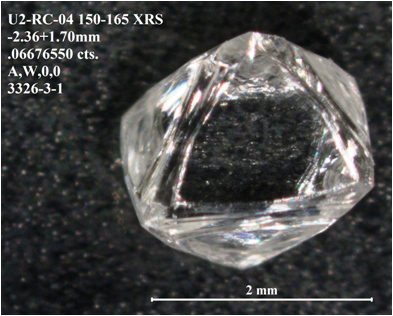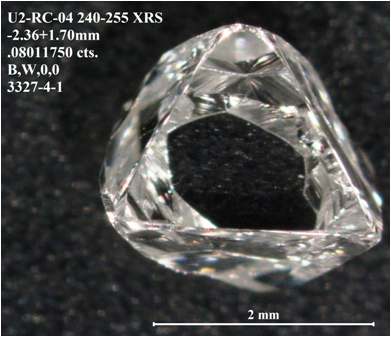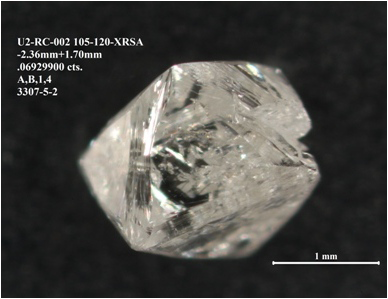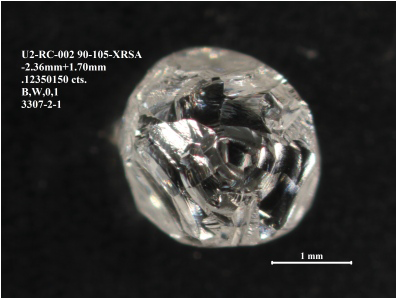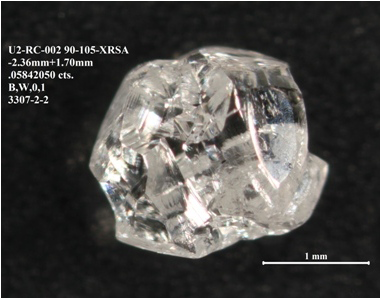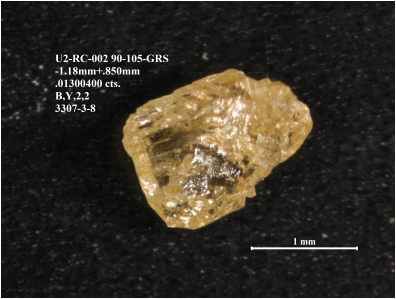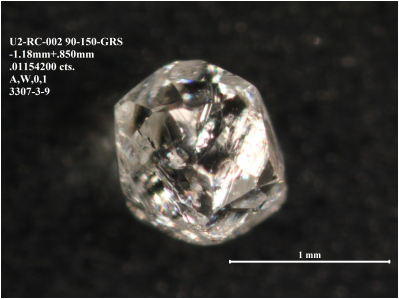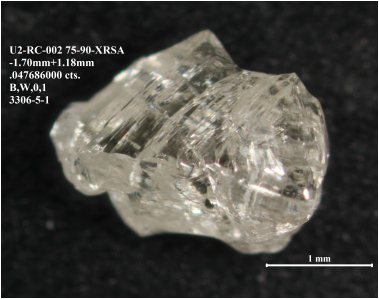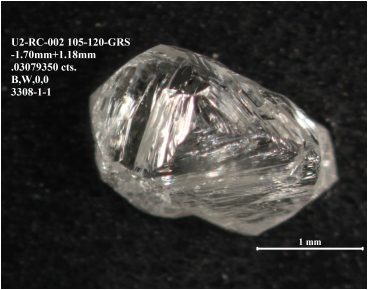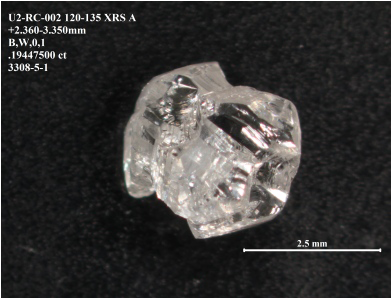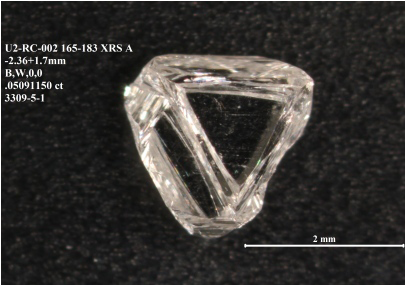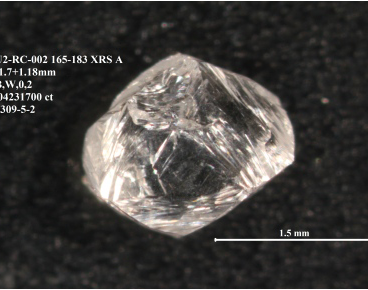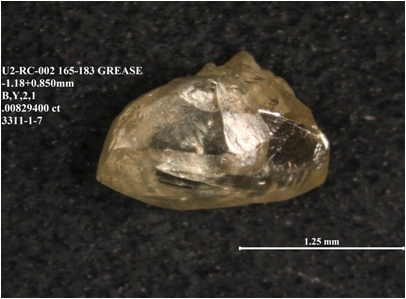 FUTURE WORK
Based on the high proportion of gem quality diamonds, the large size of the U2 kimberlite and the diamond grades, the U2 kimberlite merits the collection of a 10,000 ton bulk sample so that at least 1,000 carats of diamonds can be recovered for assessment. A large diamond parcel is necessary to accurately define the diamond grade and average value per carat.